Come Worship and Learn with Us!
At Grace Church there are many ways for you to grow and serve. We have a number of active bible study and small group programs for all ages and groups to help you grow in your understanding of the Bible and your faith journey. You are invited to attend any one of the many opportunities for worship and spiritual growth we offer. We welcome your presence as we discern more about what God has called us to do."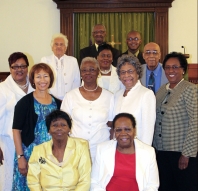 Board of Deacons
The Board of Deacons are active providing compassion, witness, and service, sharing in the redeeming love of Jesus Christ to people in need. Their ministry of service can be seen with many of their ongoing projects of service and compassion to residents of several nursing homes, the local hospital, and general outreach to people during their times of distress and need throughout the community.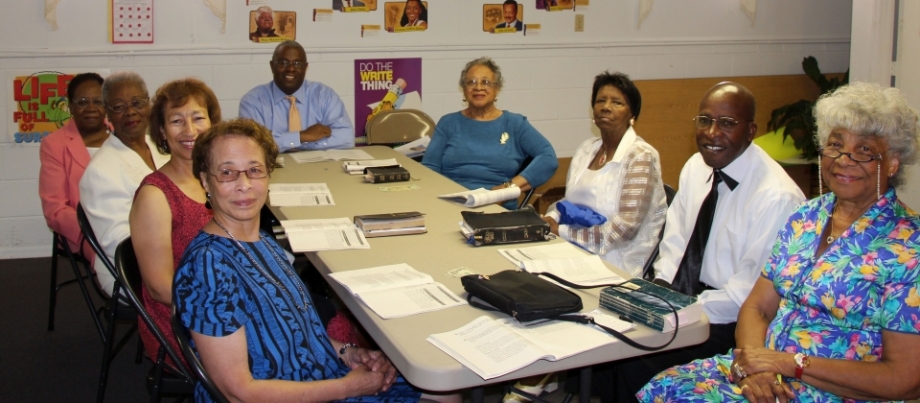 Christian Education
Grace Church offers a number of opportunities for everyone to learn and grow spiritually from the Word of God. We invite you to "Come and Grow with Us" at any one of the bible studies offered at the church. Please see our calendar for more information.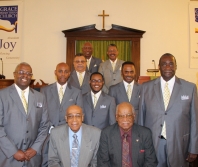 Men's Bible Study
All men of Grace Presbyterian Church are members of the Men's Council. Throughout the year we have a number of programs to support the church's ministry. The council has an active Men's Choir who joyfully sing at many programs and worship services in the area.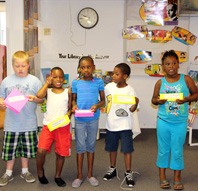 Project Literacy
Project Literacy is Grace Church's educational outreach program for elementary school students to improve literacy and reading comprehension skills. It meets for six weeks in the summer and throughout the school year on Tuesday and Thursday afternoons at Grace Church.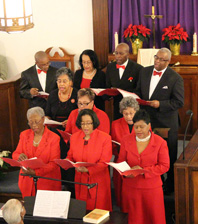 Sanctuary Choir
The Sanctuary Choir provides a range of traditional to contemporary songs of praise on the first, second and third Sundays of each month. In addition to filling the sanctuary with songs of praise and worship, the choir does a Christmas cantata during the Advent season. The choir is under the direction of Minister Xelia Hickson, Danville,Virginia.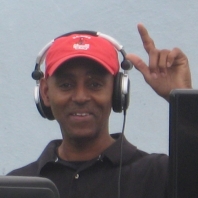 Technology Ministry
We are responsive to God's call by showing others how they can experience the love of God. You can see God in action through our photo journals or listen to one of Rev. Jane's sermons in the media section of the website. Also, receive a daily meditation on our Facebook page as well as stay current with many special services and events happening in the life of our church. Just Like Us!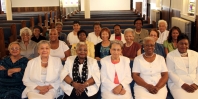 Women's Association
Forgiven and freed by God in Jesus Christ, and empowered by the Holy Spirit, we commit ourselves to nurture our faith through prayer and Bible study, to support the mission of the church worldwide, to work for justice and peace, and to build an inclusive, caring community of women that strengthens the Presbyterian Church (U.S.A.) and witnesses to the promise of God's kingdom.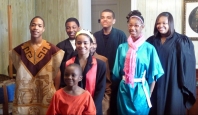 Christian Education
Grace Church considers ministry to youth and their families to be one of the greatest ministries it can provide. It is our desire to meet children and young adults where they are so we can better understand their needs and wishes.
Address
218 Fayette Street
P.O. Box 532
Martinsville, VA 24114-0532